And my obsession with Wonder Woman continues!
I have wanted to read this book since the second I discovered it was coming out. And I was not let down.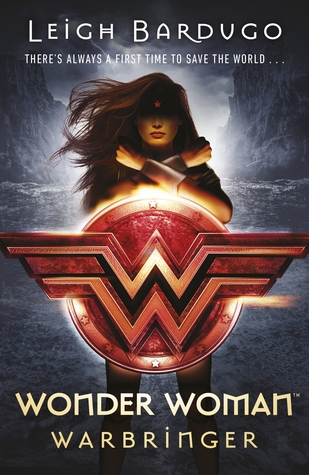 'Wonder Woman: Warbringer' shows a different Diana and Themyscira than the one that Patty Jenkins showed us in the movie. We see more of this 'Cult Island,' as it is called, and we learn more about the Amazon way of life, rules, and regulations. The Amazons and their culture is more developed than in the movie. I really enjoyed seeing Diana in this light, and I don't want to spoil anything so I won't develop that any further.
In 'Wonder Woman: Warbringer' Diana is innocent. But she is also a kid; seventeen to be exact. She fights being the youngest of her people and being a teenager in modern day New York. That is something that I really enjoyed about the read, Diana was relatable in a way that isn't really relatable. She doesn't know how to work a smartphone, has never seen anything plastic, and has never flown in an airplane…but the way she feels about all of these new things is so relatable because we've all been there and experienced new things.
The ending was a twist that even I wasn't expecting, and I'm pretty good at expecting twists. And that's exactly what brought this book to five stars. The writing was well done, the characters well developed, which I enjoyed. But the twist ending worked. It didn't seem far-fetched and fit character personalities. The twist ending was a real make it or break it moment; depending on how Leigh Bardugo handled the situation it could have gone off the rails and ruined the entire novel. But it didn't. It tied it together really well and mended my heart (that had shattered a few pages beforehand).
Over 5/5 stars for a well-written ending that knew it's characters.