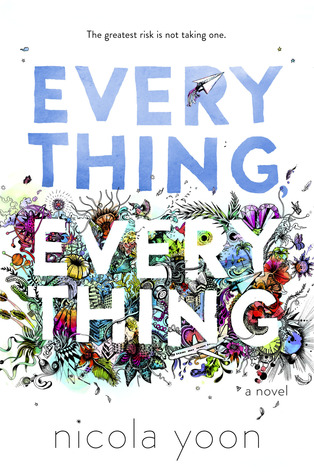 This book redefines the YA genre. This inspirational layout is different from any other book I've read. EVERYTHING, EVERYTHING is easy to read and heart touching. I think I would have given it a 6/5 if I hadn't had already seen the movie. (Don't be mad! It was mother/daughter bonding.)
On the note of already seeing the movie (which I also recommend), it was intriguing to see how the directors adapted the IM, texting, and illustrations from the book to the big screen.
The illustrations really allow the reader to get into the head of Maddy, the protagonist, by seeing the world how she sees it. They also break up the text in ways that make the reading very fast.
Overall, I give it a 5/5.